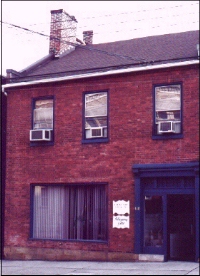 Home Page
of the Western Maryland Office
of the Legal Aid Bureau, Inc.
Updated April 21, 2002
110 Greene Street
Cumberland, Maryland 21502
(301) 777-7474; (301) 334-8832

Nestled in the Appalachian Mountains of far western Maryland, our office is one of a number of offices of the Legal Aid Bureau scattered across the state of Maryland. We are located in Allegany County in the Historic District of Cumberland, a small, quaint city of Victorian architecture and family-friendly culture, just across the Potomac River from Mineral County, West Virginia.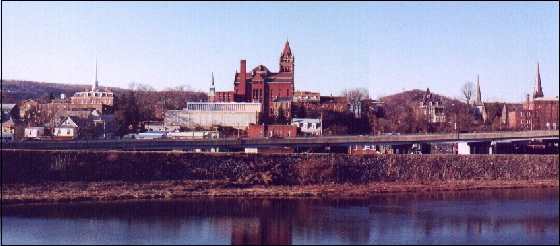 Cumberland's Historic District as viewed from the Potomac River
Our staff provides free civil legal services to low-income residents of Allegany and Garrett Counties, Maryland. One of our staff has wings. His name is Ezra, and his special talent is that of mimicking.
You can reach us on our Allegany County line at (301) 777-7474 or on our Garrett County line at (301) 334-8832. To apply for assistance, please call us during our intake hours, if possible. These are from 9:00 a.m. to 12 noon on Mondays, Tuesdays, Wednesdays, and Thursdays. However, if you have an emergency that cannot wait, please feel free to call us at any time and we will do an intake as soon as possible. If you are a resident of Maryland and are 60 years of age or older, you may call the Maryland Senior Legal Hotline at (800) 999-8904.
For a breakdown of the types of services the Legal Aid Bureau provides statewide, please see 2000 Statistics.
If we cannot handle your problem, we will do our very best to provide you with at least one referral to another organization which might be able to help you.
The Legal Aid Bureau, Inc., is headquartered at 500 East Lexington Street, Baltimore, Maryland 21202, and has provided free legal services to low-income residents of Maryland since 1911. The Cumberland office opened in 1979.
An excellent introduction to various areas of Maryland law can be found at The Peoples Law Library.